YOUR AI DIGITAL MARKETING ASSISTANT
Optimization.
Multi-channel
and cross-funnel.
Artificial Intelligence for your digital advertising campaigns.
With AD cube you can forget boring manual tasks letting you concentrate on creativity
AD cube covers all the digital advertising core aspects always finding the best solution
AD cube integrates the main advertising platforms managing them in a single place
Optimize your digital advertising campaigns
Discover how our Artificial Intelligence Marketing Solutions can improve your business.
ARTIFICIAL INTELLIGENCE MARKETING TOOL
AD cube allows you to add campaigns from major platforms to manage them in one place.
Every day, AD cube collects data, discovers new trends and finds the optimal strategy.
AD cube provides advanced suggestions and takes the best decisions for each platform in the marketing mix.
Let AD cube optimize them
3 questions.
3 modules.
All platforms.
AD cube consists of three modules that in synergy optimize your digital advertising campaigns.
Each module comes with a collection of algorithms that were developed over multiple years of Research.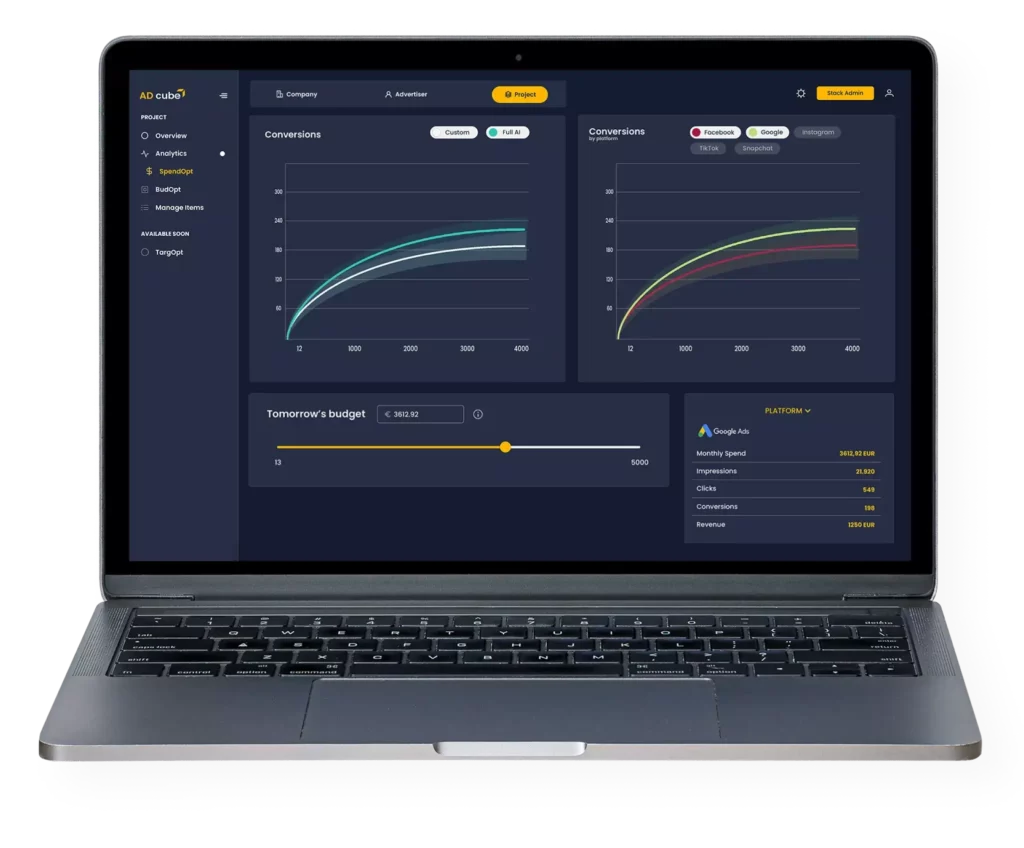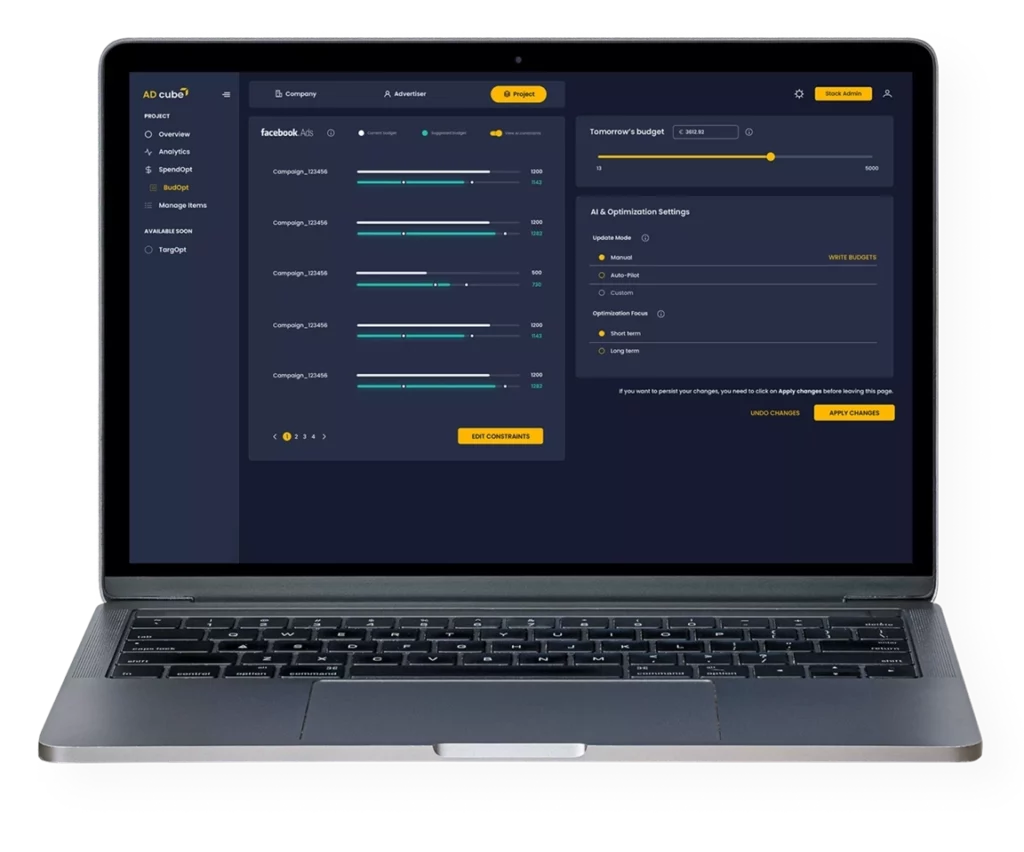 How should I allocate the budget?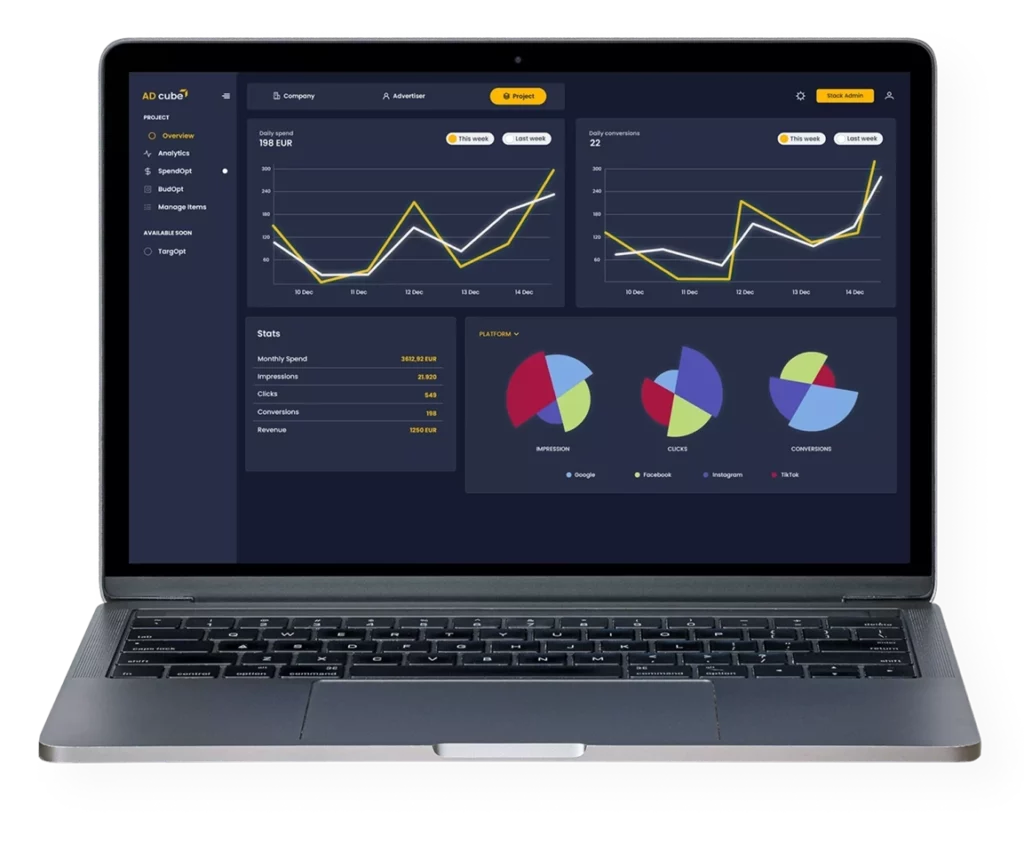 Which is the right target?
AD cube quickly proved to be one of the most favored platforms for optimizing digital advertising and marketing strategy.
8 top conference papers
Big tech company Interest
+10 italian and international
early adopters
To learn more about AD cube and how we could improve your business write us a message. We will reach you back shortly!