From the minds of brilliant engineers, professors and researchers from Politecnico di Milano specializing in AI for advertising, AD Cube emerged as the solution to revolutionize advertising online. Incubated by ML Cube, it was born from years of dedicated research and studies. 
We transform the way businesses advertise online, using Artificial Intelligence core technologies. We are committed to providing AI advertising solutions that enable our clients to achieve their marketing goals in automatic way without any effort. We are driven by innovation, ethics and a strong passion for excellence.
AD cube is an innovative advertising platform based on Artificial Intelligence, which uses machine learning algorithms and Adaptive AI models to revolutionize advertising market, improving the performance and effectiveness of online campaigns.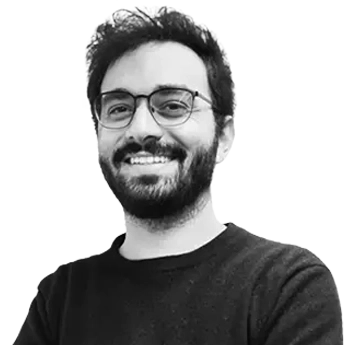 Alessandro Nuara
CEO
Co-founder and CEO, Alessandro is graduated with a Ph.D. in Information Technology from Politecnico di Milano. He is also the founder of ML Cube, a provider of innovative solutions for the development of Machine Learning systems and the optimization of their life cycle. Alessandro has gained extensive experience through a long career path with big tech companies, which has helped enhance his skills and knowledge. As a researcher, he has distinguished himself with numerous publications in the field of artificial intelligence applied to digital advertising.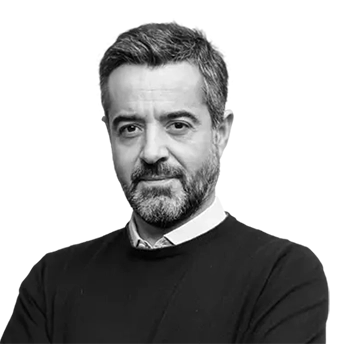 Nicola Caporaso
CFO
Co-founder and CFO, entrepreneur and management consultant with over 20 years of experience in the financial and capital markets sector. Founder of Kayrhos and ML cube, Nicola has collaborated with the major Italian banks and other financial institutions. He's also a certified Startup Mentor and Innovation & Corporate Transformation specialist with Master's degrees in Business Administration and Corporate Finance from prestigious universities.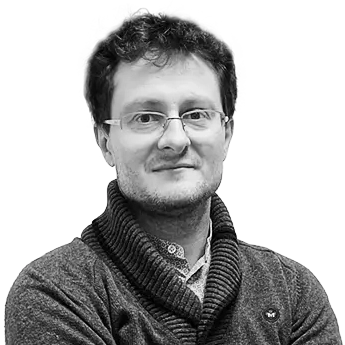 NICOLA GATTI
CO-FOUNDER
Associate professor of Computer Science and Engineering at Politecnico di Milano. He is graduated with Ph.D. in Information Technology from Politecnico di Milano. His research interests include Online Learning algorithms and Optimization in economics. He's a member of various committees and associations related to Artificial Intelligence and co-director of the Italian Observatory on Artificial Intelligence and the AI Research & Innovation Center at the Polytechnic University of Milan. In 2020, he won the "Best Paper Award" at the prestigious NeurIPS conference for his paper on "No-Regret Learning Dynamics for Extensive-Form Correlated Equilibrium".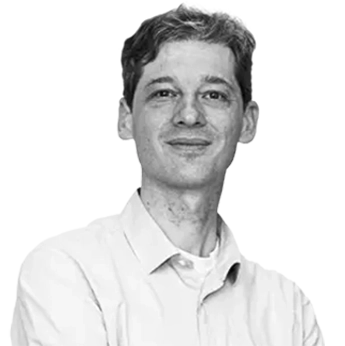 Marcello Restelli
co-founder
Associate professor at the Department of Electronics, Information, and Bioengineering at Politecnico di Milano. His research interests focus on Reinforcement Learning techniques and their application in various fields (robotics, finance, autonomous vehicles, water resource management, etc.). He is a member of the PhD Committee in "Data Science and Computation" and the main coordinator of over 20 research projects funded by both the public sector and major Italian private companies (Banca Intesa, Eni, Ferrari, Pirelli, etc.). He has published more than a hundred articles in some of the most prestigious international conferences and scientific journals and has served as a reviewer for several academic publications.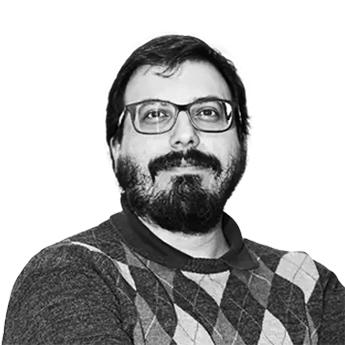 Francesco Trovò
CO-FOUNDER
Expert researcher in Artificial Intelligence with Ph.D in Information Technology. Francesco has taught courses at the University of Bergamo and for the PhD program at Politecnico di Milano. He is a senior researcher with the AirLab research group at Politecnico di Milano focusing on machine learning techniques and their application in various domains, including healthcare, ticket pricing, advertising, and portfolio optimization. He collaborated on over 20 scientific and industrial projects funded by Italian important companies.
To learn more about AD cube and how we could improve your business write us a message. We will reach you back shortly!