ONLINE ADVERTISING CROSS-CHANNEL OPTIMIZATION
Your Artificial Intelligence
Digital Marketing

co-pilot

assistant

optimizer

autopilot

best friend

ads manager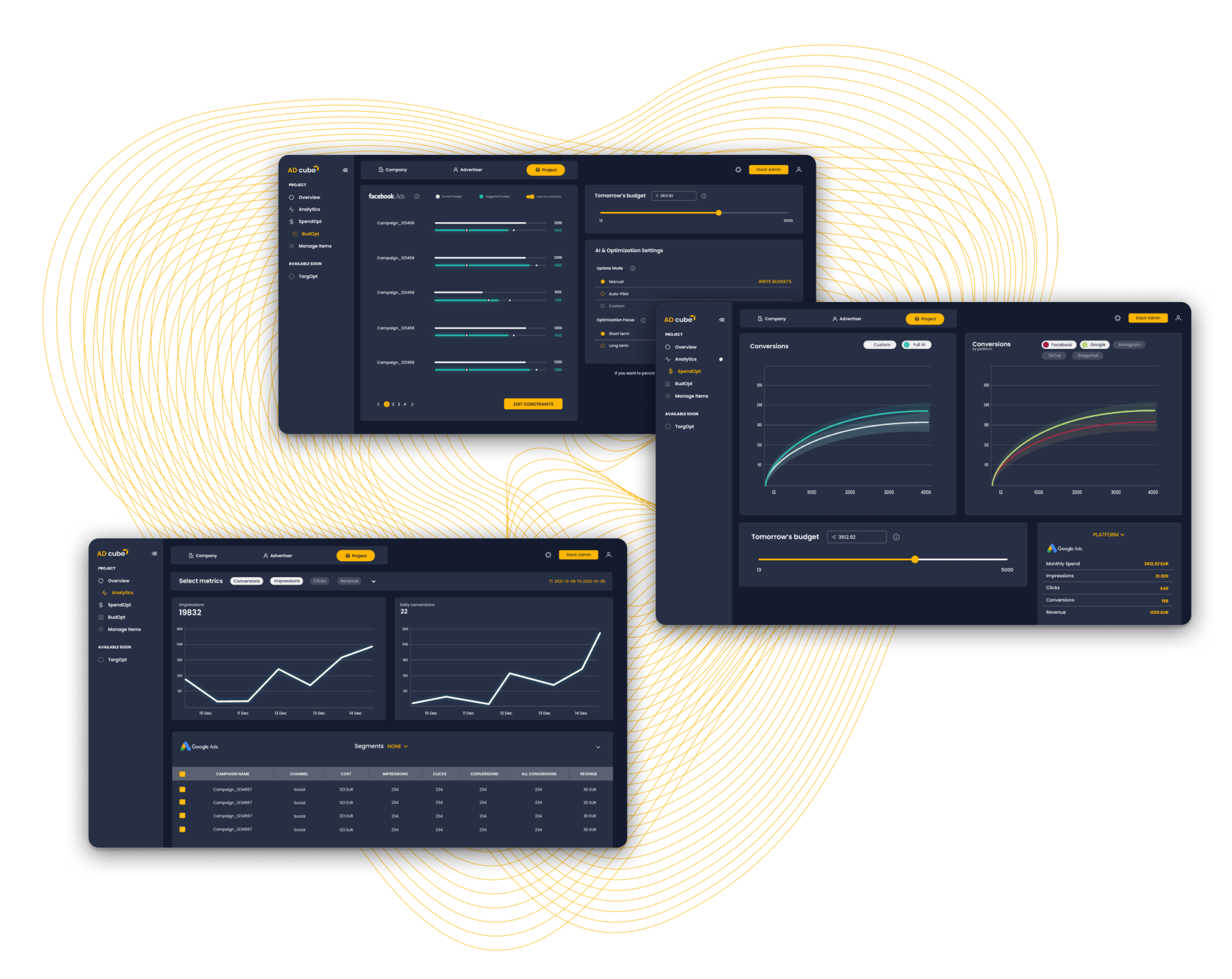 AD cube is an AI platform for the optimization of multi-channel advertising campaigns.
Connect your campaigns, and let advanced AI adaptive solutions optimize them.
Discover the AD cube advantage

OUR CLIENTS GAINED +40% HOURS OF WORK
With AD cube you can forget boring manual tasks letting you focus on strategy and business outcome

OUR CLIENTS OPTIMIZED MORE THAN $2M
AD Cube's autonomous orchestration ensures optimized budget allocation, precise targeting, and effective spending.

Friendly and quick to start
Connect your campaigns, leverage our constant support and start the onboarding in one day
ARTIFICIAL INTELLIGENCE MARKETING TOOL
The evidence
behind AD cube success
All advertising platforms in one dashboard. Analytics, reports and more in one single touch point

Artificial Intelligence algorithms developed by AD cube are the core technology capable of strategically manage your campaigns

Designed by campaign managers for campaign managers. We will support you both on onboarding and using phase

Advertiser doubts, AI-driven answers.
With the power of Artificial Intelligence, AD cube answers three advertiser's questions to boost your business.
To learn more about AD cube and how we could improve your business write us a message. We will reach you back shortly!